WIKILEAKS founder Julian Assange's lawyer says he has seen police documents that prove the whistleblower is innocent of rape claims.
Bjrn Hurtig, who is representing Assange in Sweden, said the documents, which form part of the official Swedish investigation, revealed two women had lied about being coerced into having sex with Mr Assange, 39. Assange is being held in Wandsworth prison, London, while fighting extradition to Sweden.
Assange met both women at a seminar in Stockholm last August. After having intercourse with each, at different times, he faced sex charges, which he strenuously denies, that were withdrawn and then reinstated.
In an interview from his Stockholm office, Mr Hurtig said: "From what I have read, it is clear that the women are lying and that they had an agenda when they went to the police, which had nothing to do with a crime having taken place.
"It was, I believe, more about jealousy and disappointment on their part ...
"If I am able to reveal what I know, everyone will realise this is all a charade," he said. MAIL ON SUNDAY
WikiLeaks cable shed light on Singaporeans' view of Anwar
KUALA LUMPUR, Sunday 12 December 2010 (Bernama) -- Singapore's intelligence services as well as its senior minister Lee Kuan Yew believe that opposition leader Datuk Seri Anwar Ibrahim "did indeed commit the acts for which he is currently indicted."
This was revealed by WikiLeaks through a release of a US State Department cable issued in November 2008.
The cable was exclusively released to the Australian tabloid, The Sun-Herald, and was widely reported by other Australian newspapers today.
WikiLeaks is a website that publishes anonymous submissions and leaks of sensitive governmental, corporate, organisational, or religious documents, while attempting to preserve the anonymity and untraceability of its contributors.
The US State Department cable that dealt with Anwar's sodomy case, dated November 2008, and was released exclusively to The Sun-Herald by WikiLeaks, had stated:''The Australians said that Singapore's intelligence services and [Singaporean elder statesman] Lee Kuan Yew have told ONA in their exchanges that Opposition leader Anwar 'did indeed commit the acts for which he is currently indicted'.''
In the newspaper report, it said the document stated that the Singaporeans told ONA that they made this assessment on the basis of ''technical intelligence'', which was likely to relate to intercepted communications.
WIKILEAKS founder Julian Assange's lawyer says he has seen police documents that prove the whistleblower is innocent of rape claims.
MySinchew 2010.12.12
Second Dutch teenager arrested for WikiLeaks-related DDoS attacks
FILED UNDER: Featured, Law & order, Malware
Police in the Netherlands have arrested a second teenager in relation to the pro-WikiLeaks distributed denial-of-service attacks seen earlier this week.
The arrest of the 19-year-old man follows Friday's attacks on websites belonging to Dutch Police and national prosecutor's office, which were themselves widely seen as retaliation against the apprehension the day before of a 16-year-old Dutch boy alleged to have participated in "Anonymous" pro-WikiLeaks attacks against a number of websites, including MasterCard and PayPal.
Prosecutors claim that the 19-year-old, from Hoogezand-Sappemeer, in the north east of the Netherlands, flooded the prosecutor's website with internet traffic:
"From behind his computer, the man used hacker software to flood the website of the prosecutor's office with as much digital traffic as possible. Investigations by the National Police Services Agency showed that the man, who was active under the internet nickname Awinee, urged other internet users to participate in the attack."
However, it is reported that the DDoS attack software being used did not hide the IP address of the computer involved, making it easy for high-tech crime cops to identify where the attack was coming from.
That's a pretty silly mistake to make if you're going to attack the website of your country's national prosecutor.
Who is "Awinee"? Well, a quick search on Google found a gaming website of a guy who lives in Hoogezand-Sappemeer, is 19 years old, and uses the online nickname "Awinee", going by the real name of Martijn Gonlag:
Wikileaks Mirrors
Find all the current Wikileaks Mirrors and Links here. Helpful, if the main site - wikileaks.org - is down.
Important Wikileaks Links
Protests expected outside court for WikiLeaks Julian Assange



Protests expected outside court for WikiLeaks Julian Assange



Tuesday 14 December 2010
WikiLeaks

founder Julian Assange

will ask to be granted bail when he appears before

City of Westminster Magistrates' Court

for a second time today.
The former computer hacker was
remanded in custody last week
, despite the offer of surety from a number of high-profile backers, including
journalist John Pilger
, director Ken Loach, and charity fundraiser
Jemima Khan
.
If
Julian Assange
is denied bail, he is expected to appeal at the High Court.
The Australian, 39, turned himself into police after an international warrant was issued accusing him of sex offences in Sweden. Charges are thought to include rape and molestation in one case, and molestation and unlawful coercion in a second. Assange has denied the allegations, which he has claimed stem from a dispute over "consensual but unprotected sex." He has vowed to fight extradition to Sweden.
According to Australian media reports, supporters of Assange and
WikiLeaks
are expected to protest outside the court.
Yesterday, around 15 supporters of the 'Justice for Assange' campaign gathered outside the Swedish Embassy in central London. They held banners saying "
political prisoner
" and "gagging the truth" and wore masks of Assange's face.
His court appearance comes as another cable released through the WikiLeaks site reveals the United States was concerned that the UK was struggling to cope with home-grown extremists in the year after the 7th July bombings in London.
In the cable, a diplomat noted that
Tony Blair
's embarked on a drive to isolate radicals from the mainstream Muslim community after the 2005 attacks.
The message from the US Embassy states: "Since 7/7, HMG [
Her Majesty's Government
] has invested considerable time and resources in engaging the British Muslim community. The current tensions demonstrate just how little progress has been made."
Another cable suggests British police helped 'develop' evidence against Madeleine McCann's parents as they were investigated by Portuguese authorities investigating the disappearance of their daughter.
Julian Assange
Enemy of the State Hero of the People
By Lucy Carne LONDON
SEEDS OF CHANGE: Julian Assange the boy and the thorn in the side of governments, and a rally by his Brisbane supporters this week
In front of an adoring crowd at the Frontline journalist's club in London last month, Australia Julian Assange explained why he's risking the wrath of the world's most powerful governments.
In his face could still be seen traces of the sweet natured, sensitive little boy his Sunshine Coast-based mother has described and, smiling, the Queensland born 39 year old leaned into the microphone.
"They say I enjoy crushing bastards and. Yes, that's part of my motivation," Assange said.
"For some reason, the White House finds that offensive."
Today, the founder if whistle blowing website WikiLeaks and the man on whom the world's spotlight is focused, sits is a grey tracksuit in one of western Europe's biggest prsions.
This week he was remanded in custody of rape, sexual assault and unlawful coercion stemming from alleged  non-consensual sex without a condom with two women in Sweden.
Assange's imprisonment, after he handed himself in, was met with relief in the US, where authorities were angered by his website's release of embarrassing diplomatic cables last week.
The man who kicked the hornets' nest had been silences they thought.
"I hadn't heard that but it sounds like good news to me," US Defence Secretary Robert Gates said on being told of Assange's arrest.
But while Assange grows restless behind bars – he has already complained about the "boring" daytime television and his request to be reunited with his own laptop has been denied – a global groundswell of support has grown.
The strongest act of revenge is coming from a group of "hacktivists"  known as Anomymous, which temporariiy shut down the websites of US and Swedish corporations this week.
The group also froze the websites of credit-card companies Visa and Mastercard,n which had cancelled financial donations to WikiLeaks.
Post Finance – the Swiss bank that froze Assange's private account – was disabled too, as was the Swedish prosecution office and the Swedish lawyers representing the two  women who claim  to have been sexually assaulted by Assange.
The Anonymous group's spokesman, known only as Coldblood, told reports they had not met Assange and were not connected to his organization but felt the need to defend him.
"If we let WikiLeaks fall without a fight then government will think they can just take down any sites they wish or disagree with," Coldblood said.
In Brisbane on Thursday, some 300 protestors took to the streets in anger at Assange's imprisonment.
Protests in London were due to be held today.
More than 35,000 people have joined a Facebook group to support Assange, with calls for all members to donate to his legal fund, while around 28,000 Australians have signed a letter to US President BARACK Obama supporting him.
In an open letter published yesterday, prominent supports, including Australia documentary film maker John Pilger, Minty Python member Terry Jones, English actress Miriam Margolyes and author Iain Banks, call for his immediate release from jail
Assange's unusually harsh imprisonment for allegedly ignoring two women's  requests to use contraception has caused this sudden swell of skepticism and fury.
Many believe it is a flimsy excuse to keep Assange, who was placed on Interpol's most wanted list, within reach of the US Justice Department so it can prosecute him under the Espionage Act.
Even while he is hailed by the public as a champion of transparency, to the governments of Australia and the US he remains a menace. To them he is not an innocent messenger but an anti-government terrorist who wants to harm the US and governments across the world.
Australian Prime Minister Julia Gillard labeled WikiLeaks's activities illegal but, despite calls for her to do so, has failed to outline any Australian law that Assange has broken.
Federal Attorney-General Robert McClelland also has stood by his condemnation of Assange, while arch-conservative US politician Sarah Palin called him an anti-American operative with blood on his hands."
How did the tousled-haired boy in overalls grow up to become an Andy Warhol-esque hero of the people.
"Hr can seem – with his spectral white hair, pa8iled skin, cool eyes, and expansive forehead – like a rail thin being who has rocketed to Earth to deliver humanity some hidden truth," The New Yorker wrote in June.
Born in Townsville in 1971, Assange has described his childhood as "pretty Tom Sawyer"' filled with horseriding, building rafts and fishing.
I was, however, far from Idyllic. By the age od 14, his family had moved 37 times, living everywhere from Magnetic Island to Byron Bay. It set the scene for his future nomadic life.
The young boy was home schooled, sporadically educated by university professors and even taught himself in hours spent alone in council libraries.
But his life changed when his mother's abusive boyfriend tried to gain custody of Assange's half brother in order to submit him to religious sect The Family.
His mother and her young family "disappeared", constantly moving, never leaving a trail.
But at the age of 16, in 1987, Assange got a computer and modem and his life was suddenly transformed.
He embraced the random problem-solving and solace if life as a computer hacker.
"We were bright sensitive kinds who didn't fit the dominant subculture and fiercely castigated those who did as irredeemable boneheads," he wrote of himself and a teenage friend.
He was arrested in the early 1990'sw for hacking into the computer system of a major Canadian telecommunications company, but avoided a prison sentence of up to 10 years.
A brief spell in hospital for depression soon followed, as well as time spent living rough in the Dandenong Ranges National Park in Victoria and a stint motorcycling across Vietnam.
While working towards a physics degree at the University of Melbourne in 2006, He founded WikiLeaks.
It was a site for anyone wishing to "reveal illegal or immoral behavior in their own governments and corporations" he wrote at the time of the site's launch.
" I am the one who9 takes that risk," he said prophetically, explaining his role at WikiLeaks while addressing the Frontline club last monthly. "As a consequence, I also get a lot of undue credit. I also get all the criticism."
His original WikiLeaks mandate was to9 "make the news, not be the news".
But that seems to have backfired, with Assange now a household name around the world.
"Is is weird?" an audience member asked him of his new celebrity status.
"No," Assange shrugged." Actually, I find it quite boring."
Lucy Marne is The Courier-Mail's European correspondent
Dear Friend,
Sarah Palin wants Julian Assange hunted as a terrorist.1 She's among a swelling chorus of American politicians calling for the arrest - and even the death - of the Australian citizen who runs WikiLeaks. It's a shame that real terrorists, the kind we should be focusing our attention on, don't show up at British Police stations with their lawyers, as WikiLeaks founder Julian Assange did yesterday.
Here in Australia, Prime Minister Gillard pre-emptively judged Mr. Assange "illegal," even as the Attorney General confirmed that no Australian nor international crime by WikiLeaks has been identified.2
The death penalty? Judgment before trial? This isn't the kind of justice system we have in Australia. If our Government won't stand up for the rights of Australian citizens, let's do it ourselves.
We're printing ads in The Washington Times and The New York Times with the statement our Government should have made, signed by as many Australians as possible. Will you add your name to the signatories, and invite your friends to join too?
http://www.getup.org.au/campaign/Wikileaks
The statement:Dear President Obama and Attorney General Eric Holder:
We, as Australians, condemn calls for violence, including assassination, against Australian citizen and WikiLeaks founder Julian Assange, or for him to be labeled a terrorist, enemy combatant or be treated outside the ordinary course of justice in any way.
As Thomas Jefferson said, "information is the currency of democracy."3 Publishing leaked information in collaboration with major news outlets, as Wikileaks and Mr. Assange have done, is not a terrorist act.
Australia and the United States are the strongest of allies. Our soldiers serve side by side and we've experienced, and condemned, the consequences of terrorism together. To label WikiLeaks a terrorist organisation is an insult to those Australians and Americans who have lost their lives to acts of terrorism and to terrorist forces.
If WikiLeaks or their staff have broken international or national laws, let that case be heard in a just and fair court of law. At the moment, no such charges have been brought.
We are writing as Australians to say what our Government should have said: that all Australian citizens deserve to be free from persecution, threats of violence and detention without charge, especially from our friend and ally, the United States.
We call upon you to stand up for our shared democratic principles of the presumption of innocence and freedom of information.We're printing this statement in The Washington Times and The New York Times early next week - and the more Australians sign, the more powerful the message will be. Please add your name by clicking below, and forward this message to friends and family:
http://www.getup.org.au/campaign/WikiLeaks
What has started with WikiLeaks being branded as terrorists won't end there.
In fact, just yesterday U.S. Senator Joe Lieberman, Chair of the Senate's Homeland Security Committee, said thatThe New York Times should also be investigated under the U.S. Espionage Act for publishing a number of the diplomatic cables leaked to WikiLeaks.4 We can help stop such plans in their tracks, by showing how they are affecting the image of the US in the eyes of their staunchest friends and allies.
Click here to sign the statement before it's published in The New York Times and Washington Times.
Thanks for being part of this,
The GetUp team
---
1 Beckford, M., 'Sarah Palin: hunt WikiLeaks founder like al-Qaeda and Taliban leaders', The Telegraph, 30 November 2010.
2 Oakes, L., 'Oakes: Gillard gushes over US leaks', Perth Now, 4 December 2010.
3 The quote is widely attributed to Jefferson, but some now dispute whether he actually said it. We know, at least, that he said "knowledge is power," even if Francis Bacon did say it first.
4 Savage, C., 'U.S. prosecuters study WikiLeaks prosecution', The New York Times, 7 December 2010.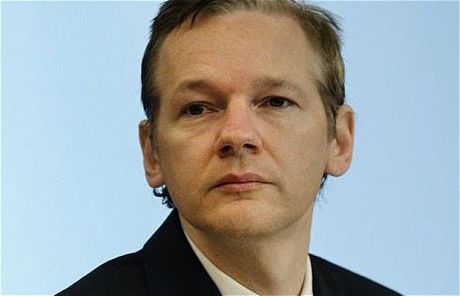 Julian Assange from Jail to Masion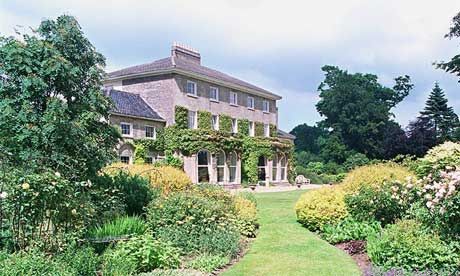 Former Guantanamo Bay detainee David Hicks. Photo: Jacky Ghossein
 \
Assange gets bail but still locked up (01:12)
British judge grants bail to WikiLeaks founder under strict monitoring conditions, but he remains in jail as Sweden appeals the ruling.
Assange will never receive a fair trial: Hicks
Cameron Atfield
December 15, 2010
Hicks answers the tough questions
Former terrorism suspect David Hicks has come out in support of jailed freedom-of-speech campaigner Julian Assange, saying he feared for Mr Assange's safety should he end up in American hands.
Mr Assange, the founder of the WikiLeaks website, has been returned to London's notorious Wandsworth prison despite winning bail from a British Court.
He will be held there for another 48 hours while Swedish prosecutors, who want to extradite him to Sweden to face allegations of sex crimes, mount a High Court appeal against the decision.
Supporters of Mr Assange, including his lawyer, have claimed the charges are politically motivated after the release of thousands of secret diplomatic cables, causing embarrassment for several governments.
Yesterday, Mr Hicks told Fairfax Radio he was concerned about what might happen to Mr Assange if he was extradited to the United States.
"He will never receive a fair trial," he said.
"We have already established that it's a political decision rather than a legal one. It's important that our governments are held to account for any war crimes they may be involved in and that is why the work of WikiLeaks is so important."
Mr Hicks spent six years at Guantanamo Bay, the US-run prison camp in Cuba, before he returned home to Australia to serve nine months at Adelaide's Yatala jail.
He was convicted by a US military commission of "providing material support for terrorism".
Mr Hicks said he believed future WikiLeaks releases could contain information about his incarceration.
"I will watch with interest in more leaks released because I have heard that they might contain information about my treatment in Guantanamo and the political interference in my case," he said.
"I just hope the Australian government doesn't abandon him like they did to me."
WikiLeaks: Julian Assange sex assault court case branded a 'show trial'
The Swedish authorities are turning the sexual assault case against Julian Assange, the WikiLeaks founder, into a "show trial", his lawyers claimed.
Mark Stephens attacked the decision by the Swedish authorities to appeal against a judge's ruling to grant the 39 year-old Australian bail.
He said their decision was now a "'persecution" rather than a prosecution and was politically motivated.
He accused the authorities of stopping at nothing to have the Wikileaks founder behind bars, a claim they denied.
WikiLeaks founder Julian Assange is refused bail
15 Dec 2010
WikiLeaks: summary of the latest disclosures
15 Dec 2010
Julian Assange: is 'Wikileaker' on a crusade or an ego trip?
15 Dec 2010
Julian Assange: Jemima Khan comes to aid of Wikileaks founder in Swedish extradition fight
15 Dec 2010
Julian Assange: 'don't shoot the messenger'
15 Dec 2010
Julian Assange: 'don't shoot the messenger'
Governments around the world must not "shoot the messenger" by attacking disclosures by WikiLeaks, Julian Assange said on Tuesday.
Julian Assange says his whistle-blowing website deserves protection and has not cost a single life despite the claims of critics
The former computer hacker said his whistle-blowing website deserves protection and has not cost a single life despite the claims of critics.
Writing for The Australian newspaper, Mr Assange quoted its founder, Rupert Murdoch, as once saying the truth will inevitably win over secrecy.
He said: "Nearly a century later, WikiLeaks is also fearlessly publishing facts that need to be made public."
Mr Assange said WikiLeaks has coined "scientific journalism" that allows readers to study the original evidence for themselves.
He added: "Democratic societies need a strong media and WikiLeaks is part of that media. The media helps keep government honest.
"WikiLeaks has revealed some hard truths about the Iraq and Afghan wars, and broken stories about corporate corruption."
The campaigner denied he is anti-war, but said Governments must tell the truth about their reasons for fighting.
He claimed the United States, supported by its "acolytes", has attacked WikiLeaks instead of other media groups because it is "young and small".
Branding the website "underdogs", he accused Australia Prime Minister Julia Gillard of "disgraceful pandering" to the Americans.
He said: "The Gillard government is trying to shoot the messenger because it doesn't want the truth revealed, including information about its own diplomatic and political dealings."
Mr Assange highlighted some of the most high-profile revelations made by his website over the last week.
He added: "The swirling storm around WikiLeaks today reinforces the need to defend the right of all media to reveal the truth."
In news
  
The WikiLeaks bunker
  
WikiLeaks: 10 greatest scoops
  
WikiLeaks: do they have a right to privacy?
  
The key WikiLeaks revelations
  
Why law is powerless to stop WikiLeaks
WikiLeaks 'will continue releasing documents'
15 Dec 2010
 
Wikileaks founder Julian Assange is driven into Westminster Magistrates Court in London Photo: Stefan Rousseau/PA
WikiLeaks 'will continue releasing documents'
WikiLeaks has pledged to continue releasing confidential documents after Julian Assange, the website's founder and chief, arrived at court for an extradition hearing.
Wednesday 15 December 2010
Richard Edwards and Nick Collins 2:53PM GMT 07 Dec 2010
Mr Assange handed himself over to police in central London on Tuesday morning after a warrant was issued for his arrest on rape charges.
But ahead of his first court appearance a spokesman for the website insisted the arrest would not prevent the planned release of further cables on Tuesday evening.
The spokesman wrote on Twitter: "Today's actions against our editor-in-chief Julian Assange won't affect our operations: we will release more cables tonight as normal."
The 39-year-old Australian was due to appear before a district judge at City of Westminster Magistrates' Court on Tuesday afternoon, where his lawyers were expected to fight extradition proceedings.
A Metropolitan Police spokesman said: "Officers from the Metropolitan Police Extradition Unit have this morning arrested Julian Assange on behalf of the Swedish authorities on suspicion of rape.
"Assange is due to appear at City of Westminster Magistrates' Court today."
Supporters of Assange were told to protest against censorship outside the Horseferry Road court house on several websites.
His arrest came after an Australian newspaper published an editorial written by Assange, in which he urged governments around the world not to "shoot the messenger".
He wrote: "Democratic societies need a strong media and WikiLeaks is part of that media. The media helps keep government honest."
He accused the Australian government and prime minister Julia Gillard of "disgraceful pandering" to the Americans, adding: "The Gillard government is trying to shoot the messenger because it doesn't want the truth revealed, including information about its own diplomatic and political dealings."
Mr Assange has not been seen publicly for 31 days, since an appearance in Geneva, and was believed to have been in hiding in the south-east of England as the latest tranche of WikiLeaks material was released.
A European Arrest Warrant was issued by the Swedish last month but could not be acted upon because it did not contain sufficient information for the British authorities. A spokesman for Marianne Ny, the Swedish prosecutor, said the extra details were sent last week.
Police processed the warrant yesterday and arrangements were made with Mark Stephens, Mr Assange's British lawyer, for the Wikileaks founder to attend a central London police station.
Mr Stephens said his client was keen to discover what allegations he was facing so he could clear his name.
"It's about time we got to the end of the day and we got some truth, justice and rule of law," he said.
"Julian Assange has been the one in hot pursuit to vindicate himself to clear his good name.
"He has been trying to meet with her (the Swedish prosecutor) to find out what the allegations are he has to face and also the evidence against him, which he still hasn't seen."
The 39-year-old Australian has been under intense pressure since the release of thousands of secret documents in recent weeks.
Kristinn Hrafnsson, spokesman for WikiLeaks, said Mr Assange had been forced to keep a low profile after several threats on his life.
Sweden's Supreme Court upheld a court order to detain Mr Assange for questioning on suspicion of "rape, sexual molestation and unlawful coercion" after he appealed against two lower court rulings. He denies the allegations.
His details were also added to Interpol's most wanted website, alerting police forces around the world.
Mr Stephens said he would fight any bid to extradite his client. He added that Mr Assange "has been trying to meet with the Swedish prosecutor since August this year".
Mr Assange's troubles deepened when his Swiss bank account was shut down after it was found he had given a false address. Postfinance, the financial arm of Swiss Post, said: "The Australian citizen provided false information regarding his place of residence during the account opening process."
Mr Assange had allegedly told Postfinance he lived in Geneva but could offer no proof that he was a Swiss resident.
News of his potential arrest came as WikiLeaks was criticised for publishing details of hundreds of sites around the world that could be targeted in terrorist attacks.
Among the British sites listed are a transatlantic undersea cable landing in Cornwall; naval and motoring engineering firm MacTaggart Scott, based in the small Scottish town of Loanhead; and BAE Systems sites, including one in Preston, Lancashire.
The revelations prompted Sir Peter Ricketts, David Cameron's national security adviser, to order a review of computer security across all government departments.
Julian Assange: Jemima Khan comes to aid of Wikileaks founder in Swedish extradition fight
Jemima Khan appeared in court to lend her support to Wikileaks founder Julian Assange as he was put behind bars over sexual allegations originating from Sweden.
By Andrew Hough, and Caroline Gammell  07 Dec 2010
Khan, the socialite and charity worker, offered to provide a £20,000 surety to prevent the 39-year-old Australian from being remanded in custody in Britain over the claims.
Swedish officials want him extradited to answer questions over the alleged rape of one woman and molestation of another while he was in Stockholm this summer.
Mr Assange, who was also supported in court by film director Ken Loach and four others, has repeatedly denied the claims.
The 36-year-old former wife of Imran Khan said she would pay "whatever sum was required" to ensure he was granted bail.
However, a district judge at City of Westminster Magistrates' Court decided he was too much of risk as it emerged that there was no record him ever arriving in Britain.
During Tuesday's hearing he was accompanied by officials from the Australian High Commission after asking for consular assistance.
Outside court, Khan said: "I am not here to make any kind of judgement on the Julian Assange as an individual as I do not know him and I have never met him.
"I am here because I believe in the principle of the human right to freedom of information and our right to be told the truth."
Mr Assange's supporters believe his arrest is a political stunt to detract from the revelations being made on a daily basis on the Wikileaks website.
Geoffrey Robertson QC, a prominent Australian human rights barrister who was a defending lawyer at the Brighton Bombing trial in the mid 1980s, has reportedly agreed to act for Mr Assange in future hearings.
The former computer hacker claims he had received several death threats since the secret documents were published and that someone had called for the kidnap of his 20-year-old son in Australia.
Julian Assange in British prison on rape charge
08 Dec 2010
Julian Assange: Extradition case involving Wikileaks founder could last many months
08 Dec 2010
Julian Assange: question of consent
08 Dec 2010
Julian Assange: 'don't shoot the messenger'
07 Dec 2010
The Scarlet Pimpernel of cyberspace
07 Dec 2010
US Attorney General taking 'significant' action
07 Dec 2010
Julian Assange: is 'Wikileaker' on a crusade or an ego trip?
Julian Assange, the man who published the Afghan war files on his Wikileaks website, is unlikely to be chastened by Admiral Mike Mullen's claims that he might now have "blood on his hands".
Julian Assange outside court in Melbourne in 1995, where he was later convicted of hacking offences.
Julian Assange, pictured in London this week, relies on donations and the hospitality of wellwishers as he travels the globe.
WikiLeaks: summary of the latest disclosures
The latest round of WikiLeaks releases disclose more detail about the US's relationships with allies and foes across the globe. Here is a round-up of today's headlines.
Britain
Prince Andrew criticised a variety of governments, including those of Britain and America, as corrupt, stupid and backward in a conversation with a US diplomat.
In his wave of "almost neuralgic patriotism", the Duke also made the bizarre claim that British geography teachers are the best in the world.
Families of British servicemen killed in Sangin, Afghanistan have reacted furiously after it was claimed WikiLeaks would disclose dismissive remarks by US commanders on British efforts to secure the town.
The Welsh family of Bradley Manning, the US soldier suspected of handing the classified documents to WikiLeaks, have flown to America but been prevented from visiting him in prison.
The internet has been rife with speculation about which former Labour minister was labelled "a bit of a hound dog" with women by an American official.
David Cameron was seen as "lightweight" by Barack Obama after the first meeting between the two leaders, leaked files will show.
Prince Charles does not command the same respect as the Queen, according to a senior Commonwealth official.
International
Mahmoud Ahmadinejad, the Iranian president, dismissed claims that Arab countries had asked the US to attack his country as a deliberate attempt by the US to destabilise the Middle East.
Released Guantánamo Bay prisoners should have electronic tagging devices implanted so that they can be followed by security officials, the King of Saudi Arabia suggested to a White House official.
Silvio Berlusconi responded to leaked claims by American diplomats that he has a penchant for "wild parties" by claiming he only throws parties in a "proper, dignified and elegant way".
One of the more unlikely stories to surface from the leaked documents was that of a 77-year-old American dentist who fled Iran on horseback after the 1979 Islamic Revolution.
American officials suspect that North Korea has been secretly aiding Iran in its attempts to build nuclear weapons under the auspices of the Chinese government.
Colonel Gaddafi was believed to be very close to a "voluptuous" Ukrainian nurse who followed him everywhere he went, a US cable claimed.
An exile from Iran was living in London when he was targeted in an assassination plot by an Iranian agent, who was later arrested in America.
Hillary Clinton asked US diplomats in Argentina about the mental health of President Cristina Kirchner and questioned whether she was using medication to help her "calm down".
The White House has told federal agencies to tighten security around the US military computer network following the leaking of classified information.
China would support a unified Korea controlled from Seoul because it believes the North is behaving like a "spoiled child", documents show.
Sarah Palin has accused Barack Obama of taking insufficient action to prevent the release of the latest batch of WikiLeaks files.
The Supreme Leader of Iran, Ayatollah Khamenei, could die within months from terminal cancer, an Iranian informant told American officials.
Angela Merkel is the only leader "man" enough to lead the European Union, according to American cables.
The United Nations has angrily hit back at American "interference" after learning that Hillary Clinton ordered what amounted to an espionage campaign on its senior officials.
Julian Assange
The WikiLeaks founder is in hiding after an international warrant was issued for his arrest on rape allegations.
Assange's next target will be the banking sector, with one American bank in particular to suffer from his next revelations, which he compared to the Enron scandal.
Assange has accused Barack Obama of attempting to smother the freedom of the press.
A criminal investigation is underway into how the latest batch of documents was made public, and Barack Obama could take legal action against Mr Assange.
Kazakh defence minister 'was openly drunk'
01 Dec 2010
WikiLeaks: Best quotes from Duke of York's Kyrgyzstan breakfast with US ambassador
30 Nov 2010
WikiLeaks: bereaved families' fury at US 'insult' over Afghanistan
30 Nov 2010
WikiLeaks: British and US governments stupid, says Prince Andrew
30 Nov 2010
WikiLeaks: Criminal investigation underway into leak of classified diplomatic documents
30 Nov 2010
WikiLeaks: Hillary Clinton states WikiLeaks release is "an attack"
30 Nov 2010
Wikileaks Mirrors and Links here. Helpful, if the main site - wikileaks.org - is down
Julian Assange's alleged dating profile surfaces
December 14, 2010
Julian Assange allegedly used dating website OkCupid, his supposed profile now becoming fodder for media scrutiny around the world.
Intrepid internet users tracked down the disused profile that existed around 2006, revealing insightful information into Assange's personality, if it is to be believed that the information was written by Assange himself.
The WikiLeaks founder reportedly describes himself on the website: "Passionate, and often pig headed activist intellectual seeks siren for love affair, children and occasional criminal conspiracy,"
Prefacing his profile with a "warning", Assange explains: "Want a regular down to earth guy? Keep moving. I am not the droid you are looking for. Save us both while you still can"
When asserting what he likes in a woman, Assange's alleged profile states a woman should be "spirited, erotic, non-conformist. Non-conformity is not the adoption of some pre-existing alternative subculture. I seek innate perceptiveness and spunk"
"I like women from countries that have sustained political turmoil. Western culture seems to forge women who are valueless and inane. OK. Not only women!" he continues.
When describing what he is doing with his life, the profile states "Directing a consuming, dangerous human rights project", not without giving reference to his background in mathematics, neuroscience and philosophy.
According to the profile, Assange would have last used it on New Year's Eve December 2006. It states that he has never used drugs and only drinks socially, and that he spends a lot of time thinking about "Changing the world through passion, inspiration and trickery."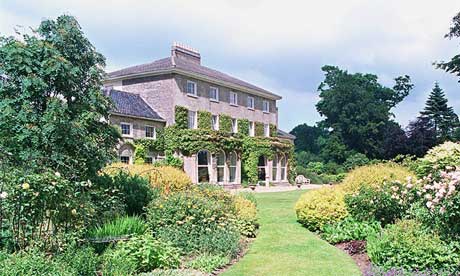 Pheasant dinners, port and brisk walks may be just days away for Julian Assange, whose bail address is to be Ellingham Hall. Photograph: Alban Donohoe

Julian Assange offered bail haven at former soldier's Suffolk manor
guardian.co.uk
, Tuesday 14 December 2010
Maverick libertarian Vaughan Smith rescued WikiLeaks founder from jail - but then came appeal
His supporters include teenage hackers, freedom of speech activists and a motley group of celebrities. But it was the maverick British establishment that rode to the rescue of Julian Assange, offering to whisk him from dull confinement in Wandsworth jail to a large and comfy manor house in Suffolk.
For once, Assange was not the star at the afternoon bail hearing at Westminster magistrates' court. Dressed in a white shirt and blue suit, he watched the proceedings impassively. Instead the hero was Vaughan Smith, a former army officer, journalist adventurer and rightwing libertarian. For much of the past five months, until his arrest last week, Assange has been living at Smith's Frontline Club in Paddington, west London.
Standing to address district judge Howard Riddle, Geoffrey Robertson QC announced that "Captain Smith" was now ready to put Assange up at his rambling country home, Ellingham Hall, near Bungay in Suffolk – that is, should he be granted bail. The WikiLeaks saga has so far been short of jokes. But Robertson had one ready-made.
It would not be so much "house arrest as manor arrest", he quipped. Not only that, but it was inconceivable Assange would attempt to escape "since darkness descends rather early in that part of Britain". Additionally, Assange was willing to give up his Australian passport and wear an electronic tag. Finally, he wasn't likely to get very far given that "media exposure" had made him "well-known around the world", Robertson said with understatement.
Last week Assange was refused bail after he unwisely gave an Australian postal address as his place of residence. This time his legal team would allow no such mistake.
Robertson, Assange's new barrister, asked Smith to give his own assessment of WikiLeaks' controversial founder, in the light of Sweden's attempts to have him extradited on sex allegations.
"He is a very honourable person, hugely clever, self-deprecatory and warm. Not the kind of things you read about," Smith said loyally. But the clincher came when Robertson asked Smith to explain what precisely Assange's new rustic home would look like. After establishing that Smith was a former Guards officer and one-time captain of the British army's shooting team, the QC asked for details of Smith's family home and organic farm. "It has 10 bedrooms and 600 acres," Smith replied. Better still, there was even a police station. "It's a short distance on a bicycle. I can cycle it in about 15 minutes," Smith explained. "It's about a mile. Perhaps a little bit more." Smith added helpfully: "It's an environment where he would be surrounded. We have members of staff. My parents live in proximity as well. My father was a Queen's Messenger and a colonel in the Grenadier Guards."
On the second floor of the court several celebrity supporters had gathered outside next to the coffee machine and green metal benches – John Pilger, Jemima Khan, Ken Loach, Bianca Jagger, and others. But it turned out they weren't really needed – though their money was. Outside on the pavement, a polyglot scrum of journalists waited impatiently for news.
Judging from his appearance, Assange appeared to be surviving his ordeal in Wandsworth prison pretty well. From inside a glass box for the defendant, he confirmed his identity and address. He also gave a cheery thumbs-up to his team.
Robertson, however, made clear that Assange was having a miserable time of it. His conditions inside Wandsworth were nothing short of living hell, he suggested. "He can't read any newspapers other than the Daily Express. This is the kind of Victorian situation he finds himself in," Robertson lamented. He went on: "Time magazine sent him a magazine with his picture on the cover but all the person would allow him to have was the envelope!"
To no one's great surprise, the judge announced that "bail was going to be granted under certain conditions". These turned out to be not overly onerous: an electronic tag, an afternoon and night curfew and a requirement to report to Bungay police station between 6-8pm every evening. Oh, and £200,000 in cash.
Assange's lawyers asked if it might be possible to hand cheques into the court instead? The magistrate was unimpressed, insisting in these financially troubled times it had to be money up front.
Outside, the tweeted news of Assange's bail brought a loud cheer from the 150 or so people who had gathered opposite the court to cheer on their hero and share their banners and placards with the world.
One read: "Sex crimes! My arse!" Another, "That's just what we need – another innocent man in jail", and a third: "Sweden: muppets of the US." Despite the indignant slogans, the judge's verdict plainly delighted the protesters. Three young activists were so thrilled, in fact, that they broke into an impromptu chorus of We Wish You a Merry Christmas.
Soon afterwards, however, there was confusion as news filtered through that the Swedish prosecutor was to appeal against the bail decision, meaning that Assange has to remain for the time being in jail. But his lawyers appear confident he will be out in time for Christmas.
Pheasant dinners, port and brisk walks around the estate may be only a matter of days away.
If he wins his next bail hearing in the high court, Julian Assange's new home will be a historic rural estate on the borders of Norfolk and Suffolk. For more than three centuries Ellingham Hall, a sprawling and elegant Georgian manor house near the village of Bungay, has belonged to the Smith family.
Its owner today is Vaughan Smith, a friend of Assange, and a strong supporter. Smith has previously given the WikiLeaks founder a home at his Frontline club in Paddington, west London, which includes several flats.
Surrounded by 600 acres of woods and fields, the estate is the perfect retreat. It has 10 bedrooms, a large dining room with a convivial circular table, and portraits of Smith's ancestors hanging on the walls. There is a housekeeper who cooks meals. There is also a well-stocked cellar with wine and port – the decent Quinta Do Infantado.
The estate is usually home to Smith's wife and their two children.
Speaking to the Guardian before today's bail hearing, Smith made clear that Assange and his team will be expected to pay for food and accommodation. Other paying guests have included games sports enthusiasts – the hall boasts a pheasant shoot, with pheasants wandering freely over the grounds. The local Norfolk hunt sometimes clatters through the gardens.
"It's a Georgian house from the 18th century. It's been in my family as Smith for the past 225 years, but before that it belonged to the Johnsons, whom the Smiths married into.
"Some of the buildings are even older. On the walls are paintings of the people who bred me," Smith said. "My grandfather liked shooting and I'm partial to it myself."
The estate is exceptionally isolated. The nearest train station is Diss. From there it is a £27 ride in a taxi. It takes half an hour by car from the hall into Norwich, the nearest city.
The remoteness of the location is likely to afford Assange some privacy, since it is impossible to reach the manor house without trespassing on Smith's land.
According to friends, Assange shows little interest in food, and is invariably late for meals. But Ellingham Hall is also home to a large ecologically conscious organic farm. Smith looks after it himself together with two employees; the organic produce is served at his restaurant at the Frontline Club.
Wikileaks Mirrors
Find all the current Wikileaks Mirrors and Links here. Helpful, if the main site - wikileaks.org - is down.
Important Wikileaks Links
"Could become as important a journalistic tool as the Freedom of Information Act." - Time Magazine
http://213.251.145.96/iraq/diarydig/
WarLogs.Wikileaks.org is a website which provides an easy way to search through the Iraq and Afghan War Logs, which were made public by Wikileaks on 22nd October 2010. The documents are a set of over 391,000 reports which
cover the war in Iraq from 2004 to 2009 and Afghanistan from 2004 to 2009.
From here, you can browse through all of the documents that have been released, organized by type, category, date, number of casualties, and many other properties. From any document page, clicking on the green underlined text will open
a popup that links to other documents that contain those phrases, making it possible to see important search terms and connections that you might not otherwise notice.
Our hope is that this tool will be helpful to reporters and researchers who are interested in learning more about the US's war in Afghanistan and making sense of this important database. If you wish to support this work, we encourage
you to make a donation to wikileaks.
Source code for this website is freely available on github – we welcome any contributions, improvements or suggestions.
CACHE FOUND/CLEARED Other

2003-12-31 18:00:00




AFG:

Cache Found/Cleared

,

RC EAST

,

0 casualties

KAF-1BDE -S3 REPORTS: GERONIMO 11 SALUTE AS FOLLOWS: S - 1 CAVE, A CACHE, L - 42 SWB758 778, U UNK, T 0641, E - 1X UXO, 2000RDS 7.62MM....

IZ RUNS TCP BY /%%% IN ZONE %%%: NO INJURIES

2003-12-31 18:00:00




iraq:

Accident

,

MND-BAGHDAD

,

0 casualties

WHILE CONDUCTING A JOINT CHECKPOINT /%%% MP CO FIRED ON A VEHICLE WHEN THE DRIVER FAILED TO OBEY THE POSTED WARNINGS AND COMMANDS OF THE IPS WHO WERE MANNING THE CHECKPOINT. THE VEHICLE, A %%% SEDAN ...

CACHE FOUND/CLEARED Other

2003-12-31 18:00:00




AFG:

Cache Found/Cleared

,

RC EAST

,

0 casualties

USSF FINDS CACHE IN VILLAGE OF WALU TANGAY: USSF CONDUCTED A MEET AND GREET IN THE VILLAGE OF WALU TANGAY. USSF MEMBERS WERE APPROACHED BY A LOCAL BOY WHO SPOKE OF A CACHE IN A CAVE ON A NEARBY HILL....

PROPAGANDA Other

2003-12-31 18:00:00




AFG:

Propaganda

,

RC SOUTH

,

0 casualties

(M) NIGHT LETTERS DISTRIBUTED AROUND HAZARJUFT: THE FOLLOWING IS A TRANSLATED VERSION OF ONE LETTER: ISLAMIC IMARATS OF AFGHANISTAN. FOR THE BRAVE WARLORDS OF AFGHANISTAN, SALAM ALAIKOOM. AS YOU KNO...

DIRECT FIRE Other

2003-12-31 18:00:00




AFG:

Direct Fire

,

RC EAST

,

3 casualties

KAF-1BDE -S3 REPORTS: SUMMIT 09 B CO ELEMENT SALUTE REPORT AS FOLLOWS: S- 3-4 PAX, A- SMALL ARMS FIRE, L-IVO 42 SWB 3910 1617, U-UNK, T-0415Z, E-AK-47. 0448Z ENEMY ELEMENTS BROKEN CONTACT. 0442Z AIR Q...

DIRECT FIRE Other

2003-12-31 18:00:00




AFG:

Direct Fire

,

RC EAST

,

8 casualties

KAF-1BDE -S3: SUMMIT 6 REPORTS TIC SALUTE TO FOLLOW: S-18X ACM, A- SMALL ARMS FIRES, L-WB340120, T-1256Z. 1319Z: BDA UPDATE: REPORTING INDICATES POSSIBLY 8X SUSPECTED

ACM''S WERE KIA....

A /%%% and local car have been involved in a RTA. No any CAS were reported.

2003-12-31 18:10:00




iraq:

Accident

,

MND-SE

,

0 casualties

A /%%% and local car have been involved in a RTA. No any CAS were reported. Imported MND-SE Report Event ID:%%% Number of Rounds: Number of Blinds: Number inside the Wire: : : %%%: ...

/%%% INVOLVED IN TRAFFIC ACCIDENT: NO INJURIES

2003-12-31 18:10:00




iraq:

Accident

,

MND-SE

,

0 casualties

DURING A ROUTINE PATROL A /%%% GOT INTO %%% TO A CIVILIAN CAR. NO ANY CAS WERE REPORTED....

SAF ATTACK ON CAMP %%% GUARD TOWER IN BAGHDAD (ZONE %%%) - NO BDA

2003-12-31 18:20:00




iraq:

Direct Fire

,

MND-BAGHDAD

,

0 casualties

RED SEDAN WITH A WHITE TOP WAS DRIVING NORTHWEST ON ROUTE %%%, AND ENGAGED ONE OF THE TOWER GUARDS AT CAMP %%% WITH SMALL ARMS FIRE. THERE WERE NO INJURIES TO US PERSONNEL OR DAMAGE TO ANY EQUIPMENT....

%%% CONDUCTS RAID VIC BALAD: %%% DETAINED

2003-12-31 20:00:00




iraq:

Raid

,

MND-N

,

0 casualties

%%% REPORTS THAT %%% CONDUCTED A RAID ON 2X %%% VIC %%% AND %%% (SOUTH OF BALAD) AT 0200C. THE INTENDED TARGETS WERE SUSPECTED IED ATTACKERS. %%%

OBSERVED 4X IZ RUNNING FROM THE OBJ AND CAPTURED THE...
---