World War One History Photos
Last century's mass folly-the war to end all wars, which did nothing of the sort.


Napoleonic strategy meets industrial era weapons of mass destruction.
https://www.pinterest.com/kevje/world-war-onestuff/
War PhotographyWorld War One1914 1918CorpCamelsMiddle EastIn The MiddleEgyptWwi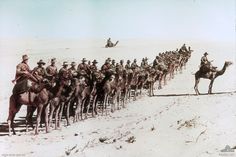 WWI: Australian soldiers in Egypt
WWI Soldiers - Australian soldiers in Egypt
28 September 1915 - Battle of Es Sinn - Part of the Mesopotamian Campaign - Middle Eastern theatre of World War - Australian Diggers of the Imperial Camel Corps
World War I may have ended in but the violence it triggered in the Middle East still hasn't come to an end. Arbitrary borders drawn by self-interested imperial powers have left a legacy that the region has not been able to overcome.
Many stories surround WWI legends but one you don't often hear is about the role animals played. Pigeons, cats and even glow worms made significant contributions on the battlefield.
Australian Commonwealth forces mounted on camels rally for an attack against Ottoman forces while assisting the British Empire in Egypt.
A descriptive look at the history of armed conflict and warfare throughout history
Century of Violence : What World War I Did to the Middle East / Bernhard Zand + Spiegel International
Australin camel company-- this is actually the best thing I've ever seen
Camels were also the perfect candidate for long haul trips where it was required to pull heavy loads across long distances with very little food and water

Nursing UniformsVintage NurseWar MemorialsNursesWw1 PhotosMilitariaBrisbaneWwiMarines
Australian nurses 1914. P04233.001 | Australian War Memorial "Awesome girls" KB
Studio group portrait of the first four Queensland nurses selected for the Australian Army Nursing Service. Identified: left to right, seated: Sister (Sr) Constance Mabel Keys; Sr Eunice Muriel ...
301 Moved Permanently
Photo from AANS Uniform & Service Requirements I've been asked to create a pattern for the Australian WWI nurse's uniform, both the war...
Looking for the Evidence - Historical research by Jenny Baker



Australian nurse with a kangaroo mascot by Australian War Memorial collection, via Flickr "Brave, hard-working and terrific girls. Thankyou." KB
War is hell. It's especially hellish when the entire world is involved in a conflict that boils down to complicated alliances and diplomatic ass-hattery. So every little happy piece of home helps.
Australian nurse with a kangaroo mascot
A Nurse's Reply - The Cranky Old Man's Poem I think this is lovely, and one of those poems that makes you smile. Any nurse working in Aged Care would sincerely agree.
Australian nurse with the tame kangaroo Jimmy at the Australian Auxiliary Hospital of Harefield –UK, WWII -- 65 Photos of Vintage Nurses—Nurses Through the Centuries
Some of the very brave nurses at the front in the First World War. Nursing staff on their ward at a front-line hospital. Source ...
Scrubs caption contest winners - 2011
"I needed another pouch and fanny packs are not allowed."
Good People Don't Kill Animals. Harefield, England. An Australian nurse at No 1 Australian Auxiliary Hospital about to feed kangaroo Jimony.
Peruse our gallery of caption contest winners. See if you or someone you know has made our caption contest hall of fame!



Falling WatersSmall BackyardsSmall PoolsBackyard IdeasGarden IdeasModern BackyardPool IdeasModern BalconyModern Courtyard
the-brick-house.com #landscape "Gorgeous" KB
A garden to match the style of the residence, this garden for a Marin County Eichler utilized stone,
concrete and colorful low maintenance plantings to transform an overgrown, outdated space.
Zen-ish. (Inspiration dump from hard disk, original source not known)
Fascinating use of geometric shapes in this backyard landscape. Love it!
San Diego Sustainable Landscape Design. Award winning, well-planned, thoughtful design and functionality by
Falling Waters Landscape Inc., for your San Diego home or business.
A collection of 16 Captivating Modern Landscape Designs For A Modern Backyard that will give you a lot of inspiration from great ideas.
My husband Micah's job- DC West Construction. Fascinating use of geometric shapes in this backyard landscape. Love it!
Love it! Just needs a little outside dining area for enjoying the delicious things that would come off that grill!
Love the contrast of straight lines and nature, and also the lack of concrete...
love the steps into the jacuzzi and how you incorporate nature throughout the design
WW1 soldier diaries placed online by National Archives
British SoldierBritish ArmyGerman SoldierBritish MenThe SoldierGerman ArmyWorld War OneFirst WorldOld World
"So helpful" KB WW1 soldier diaries placed online by National Archives Events from the outbreak of war in 1914 to the departure of troops from Flanders and France were recorded in official diaries of each military unit. About 1.5 million diary pages are held by the National Archives and a fifth have been digitised so far.
Fred Francis: "Getting over the top, we were sitting ducks. They mowed us down like grass in the hayfield. As I dropped on my face, I could hear the shrapnel dropping on my helmet and I said to myself, 'There'll be no battalion left after this.'"
The conflict is responsible for hundreds of words and phrases being used today, according to documents analysed by historians Peter Doyle and Julian Walker.
Two pupils and a teacher from each state secondary school in England will visit battlefields in France and Belgium to mark the World War I centenary, the government says.
The last German veteran of the First World War has died without fanfare or recognition at his home in Hanover aged Erich Kaestner's passing went unrecorded on New Year's Day and was revealed only in a remembrance notice published by his family
My little brother is doing his project on WWI. Since I never got taught about it I'm eager to help him so I can learn about it myself. We were looking through some pictures and looking at the trench warfare, and these images shocked me.
As we approach the centenary of the Great War, it seems we must strenuously avoid acknowledging that it actually achieved anything, let alone that we were vaguely on the side of right, writes ROBERT HARDMAN.
As many as a million more men were killed in the First World War than previously believed, an academic has claimed, while the number of soldiers left with "shell shock" was also massively underestimated
Battle of the Masurian Lakes, also known as the Winter Battle of the Masurian Lakes, was the northern part of the Central Powers' offensive on the Eastern Front in the winter of The off…
Historian Emily Mayhew's book recounts the horrible fate of the men whose bodies were torn apart in the First World War - and the people who tired to treat them.
Ww1 SoldiersWwiColorized PhotosWar PhotographyTrainsKronosOn The TrainFaustGermany
WWI soldiers, 1915
WWI soldiers, 1915 (they look like German soldiers)
wounded German soldiers on a train receiving refreshments from their window, c. 1915
Luoka. I like the simplicity of the outfit and I feel that she would dress simply to hide the rebellious side of her.
Hi! My name is Ashley. I am I'm a Christian. I love old movies. Costume Dramas. Disney movies....
But, wait...is she serving coffee/tea? Great photo because of this juxtaposition
1915 WWI soldiers at a station being helped by volunteer woman
Covering warfare in the times before 1950
Graphic Videos - Uncensored reality documented by you !
from Everain's Planet of Hobgoblins, Tea, & Artichokes
CamelsAviatorAirplaneHang GlidingPlanesAviation ArtFlyPilotsEngineering
WW1 Fighter Biplane
Air MachineMilitary AircraftCamelsKnightsWingsWorld WarAlas
Amazing InventionsAviation ArtJensenSteinCamelsPilotsAirplanePlanesFly
/by Stein Arne Jensen #flickr #ww1 #biplane #Sopwith #F1 #Camel
CamelsLandingTransportationPlanes
Sopwith Camel fighter with sideslip landing
Aviation ArtAeroplanesMilitary ArtCamelsWorld WarSniper RiflesJames D'arcyMachine GunsI'm Done
AVIATION ART HANGAR - Mud In Your Eye by James Dietz (Sopwith Camel)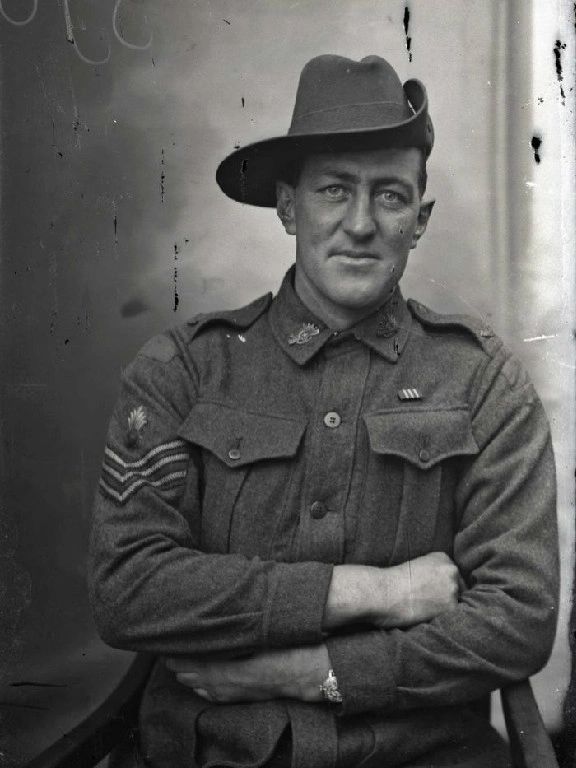 Ww1 PhotosSlouch HatsFront ButtonDress JacketsRising SunLapelsWwiRiflesEngineers
Edward 'Tiny' John Falloon, 2nd Field Company Engineers, 1917. Image from glass slides found in a trunk in France - Australian diggers on leave from the front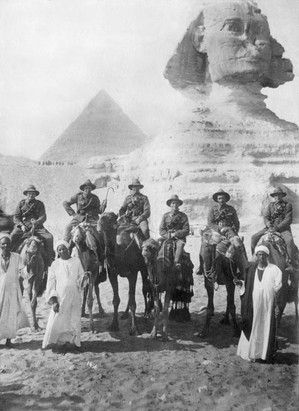 Jean VintageWar Horses1914 1918Vintage MagazineWwiNew ZealandAustraliaMilitaryJournals
ANZACs pose in front of the Sphinx while on leave during WWI.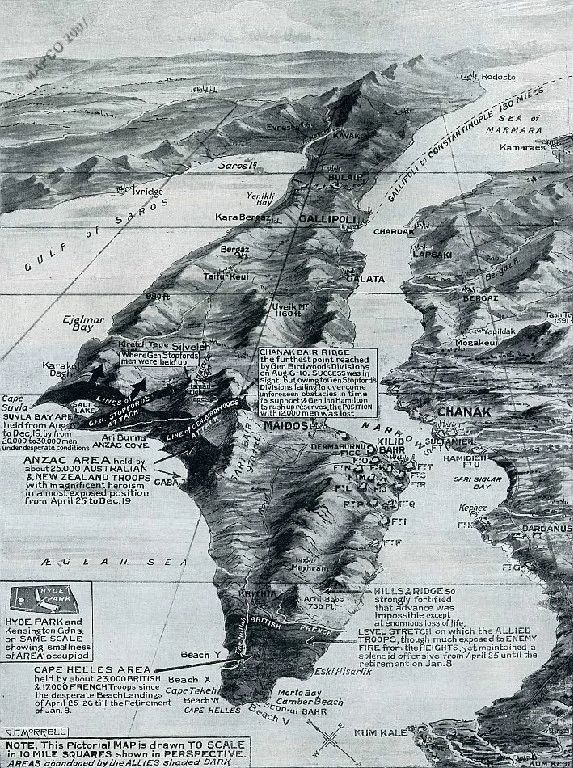 Antique MapsVintage MapsGallipoliThe TurkHistory ChannelHistorical PicturesOttoman EmpireDisplay IdeasTransfer
The Gallipoli Withdrawal 1916.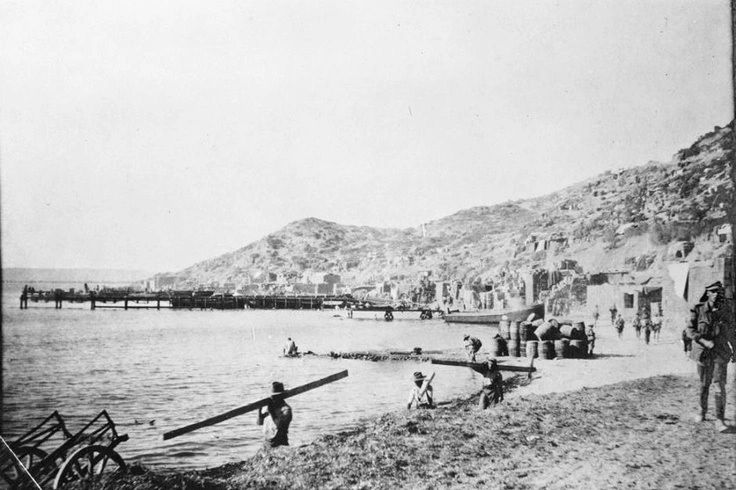 Anzac Day ImagesAnzac Cove1914 1918TroopsSoldiersAussiesThe BattleHeroinesWorld War
Anzac Beach 1915
Anzac SoldiersAnzac DayWwiWorld WarEgyptUncle JackJack O'connellAustralian IconsFlanders Field
ANZAC soldiers in Egypt en route to Gallipoli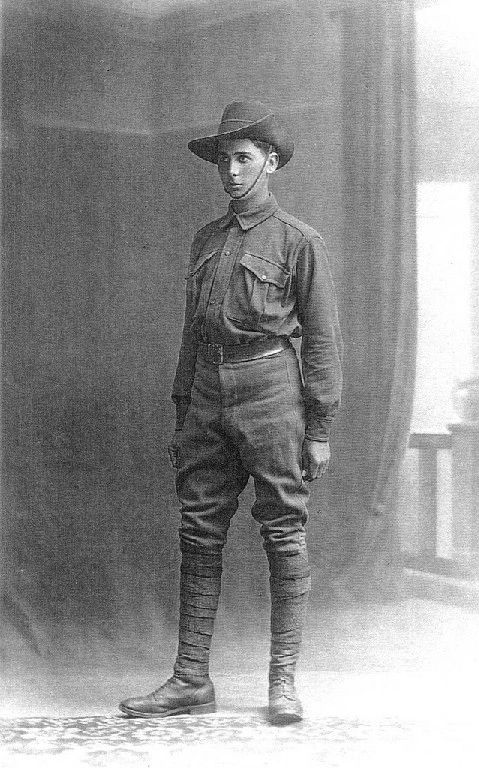 Lest We ForgetLieutenantArmiesTo FightWwiWarPickelhaube
My great uncle Lieutenant Herbert W Crowle. Fought and wounded in Gallipoli, recovered and went on to fight in Pozierres, France. Died from wounds 1916.
1914 1918Vintage PhotographsDressingRoadsBritish SoldierThe SoldierShell ShockWwiLions
The interior of an Australian advanced dressing station on the Menin Road during the Third Battle of Ypres (Passchendaele), 20 September 1917.
History ImagesHistory ClassroomWorld War OneFirst World1914 1918Cd CoverWwiPoetryBattle Of Passchendaele
THE THIRD BATTLE OF YPRES (PASSCHENDAELE) 31 JULY - 10 NOVEMBER 1917
Anzac CoveGallipoli CampaignWorld WarNew ZealandWwiSoldiersTroopsAnzac DayFirst World
Australian and New Zealand troops establish a beachhead during the initial ANZAC landings at ANZAC Cove, the start of the Battle of Gallipoli land campaign in 1915, during the First World War I.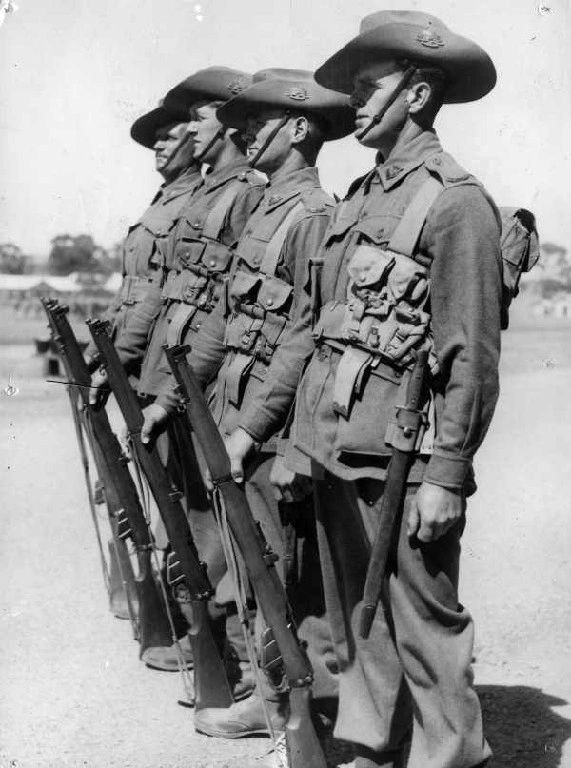 1914 1918Winston ChurchillAussiesMilitary HistoryInteresting StuffEmpireGermanyAustraliaBritish
Smartest men in the Empire forces.Betrayed by the english Winston Churchill who kept it secret from Australia his" Germany first" Cairo agreement when Australia came under attack by a bigger attack on Darwin than Pearl Harbour by the same Japanese fleet.He also blundered in WW1 with Gallipoli/Turkey attack costing 1000,s of Australian and New Zealanders lives~